About us
About "Bai Tu Long Bay Cruise"
Bai Tu Long Bay Cruise
- Website: Baitulongbaycruise.com is running by Best Deal Travel, Package Tours Vietnam Company. We have the best deals and travel company offered best price and service for Bai Tu Long Bay Cruises and Bai Tu long Tours.
Bai Tu Long Bay Cruise
- Best Deal Travel: We have a hard-working team, we have all the information for Bai Tu Long Bay Crusies, Bai Tu Long Bay Tours with details information of this area, cruises, tours, package tours including: small traditional junk boats, 3-star cruises, 4-star cruises and luxury 5-star cruise in Bai Tu Long Bay. All cruises are carefully choosen by our experienced team for customers easier made booking our cruises to enjoy their happy holiday in the most quiet and beautiful bay.
How We Differentiate
Best Deal Travel is now working in Vietnam tourism industry as a big travel company, we have invested and providing the travel services running by our company, or invested with our partners to make sure that we could offer our customers the best deals and best value for their holiday guaranteed.
Best Deal Travel's Office is located at 17 Hang Hanh Street, beside the charming of "Hoan Kiem Lake" where is the heart of Hanoi Old Quarter, therefore, customers will be easy to come and contact with us when they are staying in Hanoi old quarter.
We have invested in the chain of hotels in hanoi old quarter, hotels and tours in Sapa, cruises in bai tu long bay, halong bay, lan ha bay, cat ba island...!
We love the landscape and the culture of all places we deliver tours to, and we do our best to ensure you will feel the same way while traveling with us. At Best Deal Travel, we pay attention to the smallest details of service to maximize your satisfaction while touring Indochina.
From every time that you contact us, our personalized consultant who is an expert of the region, will assist you by his/her well-trained skills for first-hand advice and suggestions. Our requests or bookings will be carefully handled with attention to details and more importantly, there is no hassle while you are proceeding with your bookings.
Our Mission
We aim to provide the most memorable and authentic experience which meets our client's expectations and beyond. Our endless effort is vested in creating a family-like relationship with our clients.
Best Deal Travel always gives the highest quality service at the most competitive price by giving undivided attention and maximum care to satisfy its customers' needs.
The Value We Create
We truly welcome an opportunity to share our accumulated knowledge and passion with travellers.
High quality and personalized services
Prompt, responsible communication with great flexibility
Inspire the best suited holidays, giving professional and favored consultancy
We distinguished ourselves in professionalism, honesty and hospitality
High committment to preserve our environment and promote local diverse culture and traditions.
Money Back Guarantee
At Best Deal Travel, we strongly believe that your money will be spent at its best value for your travel. We assure that our customer service is unrivalled and good enough to persuade the most demanding customer. If you are not satisfied with our services, we will guarantee money back.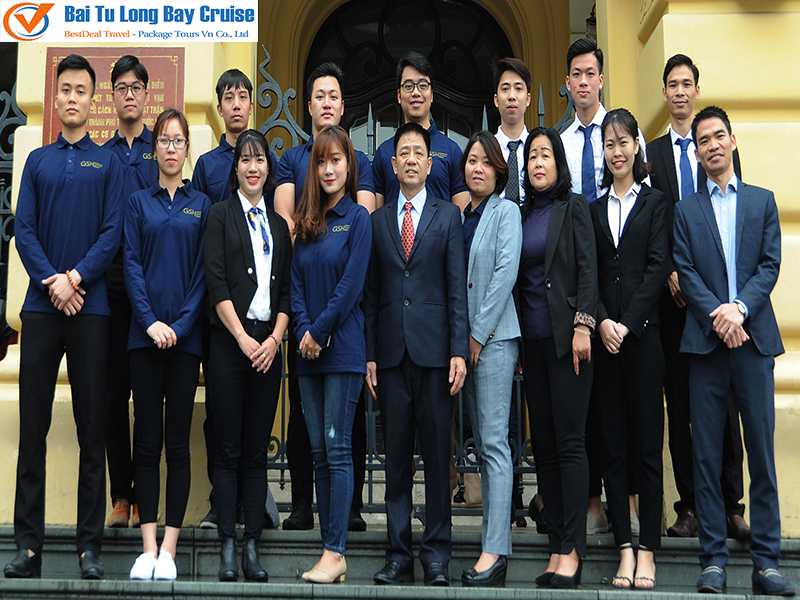 Bai Tu Long Bay Cruise
Address:
17 Hang Hanh Street, Hoan Kiem, Hanoi, Vietnam
Tel:
+84 243 938 5666
Hotline:
+84 943 887 393 (Phone/ Whatsapp/ Viber/ Sky/ Zalo/ Sms)
Email
:
sales@baitulongbaycruise.com
Website
:
https://www.baitulongbaycruise.com
Company
: Best Deal Travel - Package Tours Vn Co.,Ltd
Business Licence
: 0107300197
Office Opening Time
: 6:00 Am - 22:30 Pm (Everyday)
For any further information of
Bai Tu Long Bay Cruise
, please contact us at:
sales@baitulongbaycruise.com
/ Website:
https://www.baitulongbaycruise.com
Hotline:
+84 943 887 393
by phone, viber, whatsapp, sky, zalo. We are please to assis you at any time.